LIC has launched a new product LIC Jeevan sugam, a single premium endowment plan. Last year during the same time period it had launched "LIC Jeevan Vriddhi" and continuing with its strategy of luring customers in the tax saving investment months it has come up with "LIC Jeevan Sugam". This product offers multiple benefits, takes care of your financial growth, provides risk cover and ensures attractive returns too. No, I am not promoting LIC Jeevan sugam; I have just reiterated the words that LIC Jeevan sugam's advertisement says in newspapers.  I have gone through the product to understand if what they are saying is correct or not. Let me summarize this for you in this review article.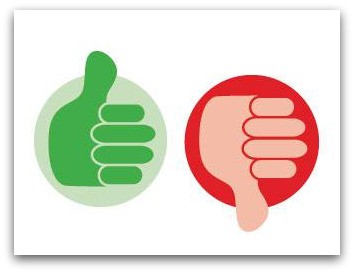 LIC Jeevan Sugam –In short
LIC Jeevan sugam is a single premium traditional non linked plan. The insurance sum assured will be 10 times the premium paid. You will get section 80C tax benefit on the premium payment and section 10(10d) benefit on maturity proceeds.
Maturity benefit will be the maturity sum assured plus loyalty additions if any, and
Death benefit will be insurance sum assured plus loyalty additions if any.
The Loyalty additions which depends on the corporation's experience with the policies issued is payable
on death , if policy has completed 5 policy years ,
on surrender during the last policy year, and
on maturity
At rates declared by the corporation.
Eligibility conditions and other Restrictions in LIC Jeevan Sugam

The Premium amount is dependent on the Maturity sum assured you select. Higher the Maturity sum assured, higher will be the premium. And to attract high premium, there's some incentive offered in LIC Jeevan Sugam plan, which is as under.
Incentive for higher Maturity sum assured by way of increase in the Maturity Sum assured is as under

This means that in LIC Jeevan Sugam plan, if you opt for Rs 2 lakh of maturity sum assured, then on maturity instead of Rs 2 lakh, you will get Rs 2.07 lakh plus loyalty additions if any.
Other features of LIC Jeevan Sugam
Founder and Chief Financial Planner
at
Good Moneying Financial Solutions
He's MBA ( Finance) gold medalist, a CERTIFIED FINANCIAL PLANNER and SEBI Registered Investment adviser. An ex banker , having a decade long experience in financial services industry he manages clients across the globe. He's an active member of Financial Planners' Guild India ( An association of practicing SEBI registered Investment advisers). He's very passionate in the financial planning space and with a view to spread financial literacy among masses he writes blog articles and also contributes and quoted in various media publications like Money control, Indian express, Business Bhaskar, Dainik Bhaskar, Money mantra magazine etc. He also delivers training on Various personal finance topics to various corporate houses. You may get in touch with him at info@goodmoneying.com
Latest posts by Manikaran Singal (see all)
Recommended for you:
Google+
Pages: 1 2