New kid on the block, Religare health insurance has come up as the 4th stand-alone health insurance company in India after Star, Apollo Munich and Max Bupa. It has launched its first maiden product with the name CARE. This post is all about the features of this new product and its comparison with the other similar products available among stand-alone health insurers.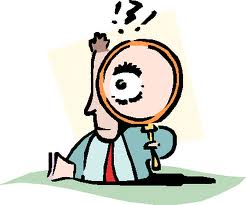 goodmoneying.com
Features of

Religare Health Insurance Care
Though the features are very much comparable to existing products of different insurers. It is a bit different as it seems to be a mixture of plans of Max Bupa and Apollo Munich in its features. Let me point out some of the USPs of Religare Health Insurance – Care .
1.      Lifelong Renewability.
After Apollo Munich and Max Bupa, Religare health Insurance also has come up with Life time Renewability, through Religare Health insurance –care.
2.      Wide range of sum assured – up to Rs 60 lakh.
Max bupa is the only other company which offers the coverage up to Rs 50 lakh, and now this huge coverage is available in Religare Health Insurance care
3.      Annual Health check-up for insured members – regardless of claim history
Only Max Bupa heartbeat has this feature till now.
4.      Automatic Policy recharge if the claim amount exhausts the current coverage.
Religare health insurance Care has broken the monopoly of "Apollo Munich optima restore" with this feature.
5.      Waiting Period – Only 30 days for any illness except injury
Founder and Chief Financial Planner
at
Good Moneying Financial Solutions
He's MBA ( Finance) gold medalist, a CERTIFIED FINANCIAL PLANNER and SEBI Registered Investment adviser. An ex banker , having a decade long experience in financial services industry he manages clients across the globe. He's an active member of Financial Planners' Guild India ( An association of practicing SEBI registered Investment advisers). He's very passionate in the financial planning space and with a view to spread financial literacy among masses he writes blog articles and also contributes and quoted in various media publications like Money control, Indian express, Business Bhaskar, Dainik Bhaskar, Money mantra magazine etc. He also delivers training on Various personal finance topics to various corporate houses. You may get in touch with him at info@goodmoneying.com
Latest posts by Manikaran Singal (see all)
Recommended for you:
Google+
Pages: 1 2